3D Maxpider
Floor Mats & Liners
Floor Mats | Floor Liners | About | Reviews | Q & A
Looking for trunk and frunk 3D floor liners for your Tesla 3, Model Y or another US-built car, truck or SUV? This website will help you find reviews about Kagu and Classic floor liners, get a better understanding, where are these floor mats made in terms of geolocation, and more! Check out the comparison of 3D MAXpider vs Tesla OE floor lights, Kagu vs WeatherTech, etc.
When it comes to the vehicle protection, first thing we usually think of is its interior. Every day we step on the factory carpeting and dirt, moisture, grease destroys it. It gets worn out as we drive or our passengers get into the vehicle. To prevent OE carpeting from getting worn out or damaged, it is a good idea to get a quality set of custom floor mats. 3D MAXpider floor liners are designed to precisely fit floor area of your car or truck and not to interfere with pedals.
3D MAXpider floor mats feature patented anti-skid bottom layer that allows keeping the mats in place. It does not look like the backing of the traditional mats, as unlike the nibs they feature, 3D MAXpider mats do not leave marks. It means that you will keep the factory carpeting in top shape which will help you keep resale value of your vehicle high. Custom car mats by 3D MAXpider feature raised lips, which will keep water, dirt and slush in the mat and will not allow to spill all around the factory carpet.
3D MAXpider Mats vs Regular Mats: Comparison
| # | 3D MAXPIDER | RUBBER MATS | COIL MATS |
| --- | --- | --- | --- |
| Perfect fit | yes | | |
| Odourless | yes | | |
| Waterproof | yes | yes | |
| No Dirt Penetration | yes | | |
| Anti-Slip | yes | | yes |
| Lightweight | yes | | |
| Easy Maintenance | yes | yes | |
| Durability | yes | yes | |
| Eco-Friendly | yes | | |
| Aesthetic Design | yes | | yes |
Read more: 3D MAXpider floor mats vs competitors
3D MAXpider floor mats
There are 2 main styles of 3D MAXpider mats and floor liners:
3D MAXpider Floor Liners Comparison
| # | # | CLASSIC FLOOR LINERS | KAGU FLOOR LINERS |
| --- | --- | --- | --- |
| 1 | Shape | custom-fit, 3D | custom-fit, 3D |
| 2 | Material | deluxe polyester | looped fabric |
| 3 | Heel pad | thermoplastic | thermoplastic |
| 4 | Inner layer | XPE foaming | XPE foaming |
| 5 | Bottom | anti-skid | anti-skid |
| 6 | Structure | 3-layer, soft top | 3-layer, soft top |
| 7 | Waterproof | yes | yes |
About 3D MAXpider
Their job is to make protective, functional and stylish accessories for your car and secure your comfort and protection while on road! In 3D, their vision is to create high-quality and functional vehicle interior accessories by progressively refining their technology and design. They believe that with their hard work and creative ideas they can produce products that will improve each driving experience. Their dedication to producing outstanding quality of car accessories to create the best driving experience is their core motivation.
The 3D are aiming to be the top selection of car accessories and they never stop to make the brand grow and keep up with the evolution of functional and stylish product development. They deemed every customer experience as their journey to advancement, and they make sure to provide refined quality for the enhanced driving experience.
---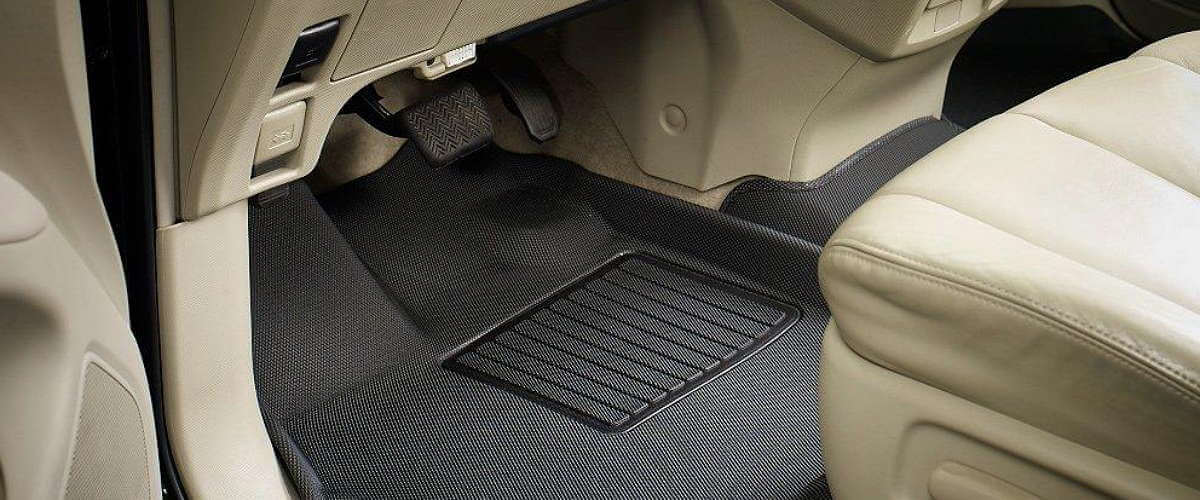 ---
As a pioneer in decorative car accessories in the market, their pursuit for design and technology has become fundamental in incorporating product development with their brand. Market demand always comes first in their product research and development. They pay full attention to every detail of their products to give customers the exceptional quality by polishing the artistic value and technological advancement every product they produce.
The advance, modern and creative ideas for developing products are the basis of their persistence in innovating car accessories to enhance the vitality of each customer while driving.

The Best Protection You Can Get
3D maxpider products provide complete automotive interior carpet protection from mud, dirt, snow and more.
Customer Questions & Answers
★ Question: How do I get the correct custom fit Mats/Liners for my vehicle?
✔ Answer: They custom fit liners are 3D digital measured to exact contours of your vehicle. So it is critical to enter the correct Make-Model-Year and sub-model or seating configurations.
---
★ Question: How can I clean my liners?
✔ Answer: They recommend to only use mild dish soap (e.g., Dawn), with a soft bristle brush. Do not use any cleaners with bleach.
---
★ Question: What are the differents between Kagu, & Classic Liners?
✔ Answer: While all their floor liners are three layers, the main differences is the top layer. Kagu is their stylish carbon fiber looking lightweight rubberized liner. Classic is carpeted style liner.
---
★ Question: I have vinyl flooring, do you have Liners for me?
✔ Answer: Their Mats/Liners are not designed to accommodate vehicles with vinyl flooring.
---
★ Question: What are my color options?
✔ Answer: The Liners are available in basic Tan, Gray, Black.
---
★ Question: What if I have a manual transmission?
✔ Answer: The Liners are designed for vehicles with automatic transmissions only. However, they do have other Trim-To-Fit liners and Universal options available.
People also ask
3D floor mats are designed to protect the floor area of the vehicle from dirt and spills. These mats are not just flat ones, hence they are called 3D. These floor liners have got those raised edges to keep dirt inside and channel water.
There are many great brands that carry all-weather floor mats for cars, trucks and SUVs. All-weather floor mats are designed to protect the floor area of the vehicle from dirt and spills. So, floor liners have got those raised edges to keep dirt inside and channel water. Here is the list of the most popular all-weather floor mats in the U.S.
WeatherTech
Husky
Nifty
Aries
3D MAXpider
---
2021: New Arrivals & Trending

Unlike many other all-weather floor liners, 3D MAXpider Kagu series for the Tesla Y offers not only excellent protection and precise fit, but also stylish appearance. These floor liners feature patented 3-layer structure, that make them very comfortable.
---

Kagu floor liners for Tesla Model 3 have truly become one of the most popular products by 3D MAXpider. This product is quickly sold out, once it appears in stock. That's why, many customers agree to wait for a week or 2 to get their floor liners. Good news, 3D MAXpider floor mats are now available and you can pick a set for yourself.
---

Now, you can get a cargo liner for your Tesla 3 to match a set of Kagu floor liners you have. At the moment, Kagu cargo liner is available in black only. Order yours to benefit from quality material. precise fit and durability. Let your new cargo liner to keep dirt, slush and spills away from the factory cargo coverage of your Model 3!
We are sorry that this info was not useful for you!
Let us improve this info!
Tell us how we can improve this info?
Reviews

Vincent Olliverio (City, State: Blanding, UT | Vehicle: Tesla Model 3) about Kagu Cargo Liners
I just recently received a set of Kagu floor liners as a gift from my wife. I was instantly impressed by the quality and couldn't wait to put them in my car! All I can say is WOW! I have purchased other brands of floor liners in the past for different vehicles. There are some that come close to the fit of these but none I have tried surpass these! Especially not the brand that starts with a "W". The only advantage I can give them is that I know the "W" brand is made in the U.S.A. and I am unsure where 3d Liners are manufactured. As a veteran and a patriot of this great country, buying an American made product is important to me. Nonetheless, I have to applaud this company on a job well done!
I will purchase these again for our next vehicle.
---

Stephen (City, State: MONTREAL QC, CANADA | Vehicle: Ford F150 Supercrew) about Kagu Floor Liners
I purchased the Black Kagu Rubber 3D MAXpider Front liners from Amazon Canada for my 2015 Ford F150 Supercrew in May 2019 and they're still great! I bought a new truck and just ordered another set of your liners. Tho old ones are gone to the new owner of my old F150.
---

Jerry (City, State: Blanding, UT | Vehicle: Honda CRV) about Floor Mats
I just got the Maxpider mats for my 2019 Honda CRV. These mats are AMAZING. They fit like a glove in the driver's and passenger's floor wells as well as the single piece that covers the entire floor in the rear seating area. The bottom side of the mats is not sticky at all. Instead, it's an almost prickly material that appears to provide a favorable, non-slip surface against the car's carpeting but these fit so well and snug, I can't imagine them ever slipping out of place. Time will tell how these hold up to the tough and snowy, Illinois winters but my guess is that these are going to do fine. Maxpider mats have a cool looking, embossed finish too. I've seen other custom fit mats in action but those have a commercial type finish that are more inline with work vehicle's interior. These have a look and feel worthy of a nice to luxury passenger vehicle. I could go on and on but suffice it to say, I LOVE these mats and will be strongly recommending them to anyone that will listen!
See all 3D MaxpiderReviews