Floor Liners for Dodge Ram 1500
If you are looking for ultimate floor area protection for your Dodge Ram 1500 and you do not want your floor mats to be too heavy-duty or commercial, you are welcome to consider 3D MAXpider floor liners. Precisely designed based on the laser measurements, these floor liners perfectly fit the floor area, and raised edges will not allow moisture, slush, melted snow or spilled drinks get and damage the factory flooring of your Dodge Ram 1500.
3D Maxpider floor liners look classy and are available in 3 colors: gray, black and tan to match the interior of your Dodge Ram 1500. We understand, that there are so many floor liner options for your truck, that's why we offer 2 solutions that will look completely different from the liners offered by the competitors:
3D MAXpider Kagu floor mats for the Dodge Ram 1500
3D MAXpider Classic floor liners for the Dodge Ram 1500
If you are looking for the floor protection solution that is easy to clean and that has rubber surface, look no further than Dodge Ram 1500 KAGU floor liners. These mats feature carbon fiber pattern and are easy to clean and wash, just like any rubber floor liners. If you are looking for that OE look for your truck's interior and really like the look of carpet floor mats, but would like to get better protection than the factory mats provide, think of Classic 3D floor liners. These floor liners also feature raides lips, just like KAGU floor liners, but have carpet layer on top. This combination allows keeping the spills, moisture and dirt inside and mats are carpet. So, this is an ultimate combination of excellent protection and factory look for your Dodge Ram 1500 interior.
Dodge Ram 1500 3D MAXpider liners: 5 Facts
3D MAXpider products are odourless, non-toxic and do not contain any chemicals that fall under Prop 65 Warning.
All floor liners by 3D MAXpider are molded and feature raised lips for ultimate protection of the floor area of your truck.
Dodge Ram 1500 floor liners by 3D MAXpider are easy to clean and install.
3D MAXpider floor liners for the Dodge Ram 1500 use factory retention devices to install, and additional velcro on the back side to prevent from sliding.
3D MAXpider floor liners are designed based on precise laser measurements, and are guaranteed to fit your Dodge Ram 1500 perfectly.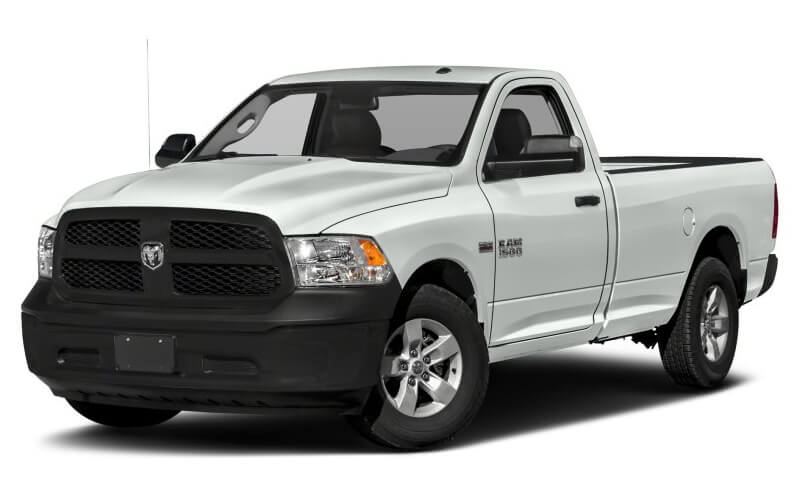 Dodge Ram 1500: History, Facts, Awards
In 2001, the Dodge Ram became available in its 3rd generation. 2002 was the first model year for the 3rd-gen Ram.
As the third generation of the Dodge Ram was both cosmetically and technically different from the predecessor, so it bolstered. Between 2002 and 2003, the dealerships managed to sell 450.000 units.
By 2004, however, Dodge Ram 1500 could not compete with the F-150, so with the debut of all-new eleventh-gen Ford F-150, sales of the Ram significantly decreased.
In 2005, Dodge updated the Ram truck for the 2006 model year by adding some cosmetical details and an all-new MegaCab truck to the lineup.
In 2007, Dodge altered the design of the Ram tail lights. The same year they introduced all-new Dodge Ram in Chassis Cab body style.
For 2008, Dodge extended the lineup of the Chassis Cabs to 3500 and 4500 trucks.
In both 2008 and 2009, the Dodge Ram won the San Felipe 250.
2009 was the first model year for the 4th-gen Dodge Ram.
In 2010, Ram trucks were separated from Dodge, and since then are marketed as the Ram 1500, Ram 2500, etc.
As of 2011, the Ram is marketed as a truck, that comes available with class-exclusive manual transmission. That's because the competitors simply stopped offering their trucks with manual gearbox and switched to automatic transmission.
In 2012, Insurance Institute of Highway Safety (IIHS) rated the Ram trucks at Good rating (4 stars).
In 2013, NHTSA conducted a series of crash tests, and as a result awarded the Ram 1500 truck with 5 stars.
As of 2014, the Ram trucks started being offered with optional air suspension.
In 2015, Dodge introduced Ram 1500 Pentastar, which became available for the model year 2016. It featured off-road suspension, large tires and uniquely styled interior.
In 2017, certain trim levels got cosmetic changes, that included RAM front grille and all-new RAM emblem that went across the tailgate. These cosmetic changes were available on the trucks of Laramie Longhorn and Limited trim levels.
For 2018, Dodge worked on certain technological upgrades for the Ram series trucks, which include 4G LTE Internet access, U Connect, HD Radio and a newer user interface.
3D MAXpider for Dodge Ram 1500 – Reviews
Floor Liners for Dodge Ram 1500
Average rating:
4 reviews
Aug 12, 2020
These mats fit great and perfectly align with the contour of the 1st row floor area. 2nd row fitment is good, yet there are still tiny gaps, if you look closer. Overall, I like your product.
Aug 11, 2020
I have just got these liners for my Ram and I love the material. They do not have that rubber smell and fit great! I recommend your mats for the 1500....
Jan 17, 2019
 I have these floor liners for my Ram truck I like these liners alot I think they are very good . Would like to get for our Pilot . Thanks 
Sep 27, 2018
Descent mats for the money. I like gray mats, as dust is not that visible, as it usually is on black ones.