Kagu Floor Liners for Honda Pilot
Floor liners for the 2019 Honda Pilot differ based on the trim level of the vehicle and drive type (all-wheel drive or front-wheel drive). Here are the floor liners that are guaranteed to fit the specific vehicle application. Note, that when one mat (for 1st or 2nd row) becomes unavailable, it becomes impossible to place an order for a set of mats. When this happens, you can order the available mats separately and wait for the missing set to become available.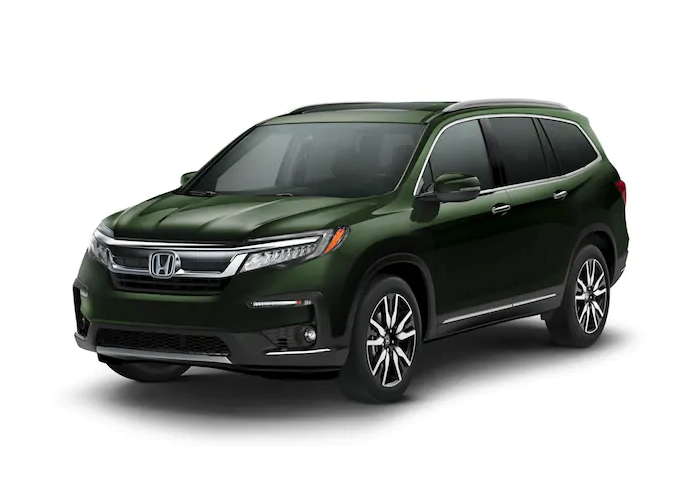 Alternatively, you can wait for the set to appear in stock. Refer to the chart below to check on fitment, part numbers and availability of the floor liners for your vehicle.
Kagu Floor liners for 2019 Honda Pilot: Fitment
| Row | Fits Following Models | Color | Part # | Price |
| --- | --- | --- | --- | --- |
| 1st row | Elite; Prime; | black | L1HD07311509 | CHECK PRICE |
| | EX, EX-L, LX (AWD/FWD); | gray | L1HD07311501 | CHECK PRICE |
| | Touring (AWD/FWD). | tan | L1HD07311502 | CHECK PRICE |
| 2nd row | Elite; Prime; | black | L1HD07321509 | CHECK PRICE |
| | EX, EX-L, LX (AWD/FWD); | gray | L1HD07321501 | CHECK PRICE |
| | Touring (AWD/FWD). | tan | L1HD07321502 | CHECK PRICE |
| 3rd row | Elite; | black | L1HD08431509 | CHECK PRICE |
| | | gray | L1HD08431501 | CHECK PRICE |
| | | tan | L1HD08431502 | CHECK PRICE |
| 3rd row | EX, EX-L, LX (FWD); | black | L1HD07331509 | CHECK PRICE |
| | Touring (FWD). | gray | L1HD07331501 | CHECK PRICE |
| | | tan | L1HD07331502 | CHECK PRICE |
| 1, 2 and 3rd row | Elite. | black | L1HD08401509 | CHECK PRICE |
| | | gray | L1HD08401501 | CHECK PRICE |
| | | tan | L1HD08401502 | CHECK PRICE |
| 1, 2 and 3rd row | EX, EX-L, LX (FWD); | black | L1HD07301509 | CHECK PRICE |
| | Touring (FWD). | gray | L1HD07301501 | CHECK PRICE |
| | | tan | L1HD07301502 | CHECK PRICE |