Kagu Floor Liners for Chevy SS
Floor liners for the Chevy SS are available in black, gray and tan. Here are the floor liners that are guaranteed to fit the specific vehicle application. Note, that when one mat (for 1st or 2nd row) becomes unavailable, it becomes impossible to place an order for a set of mats.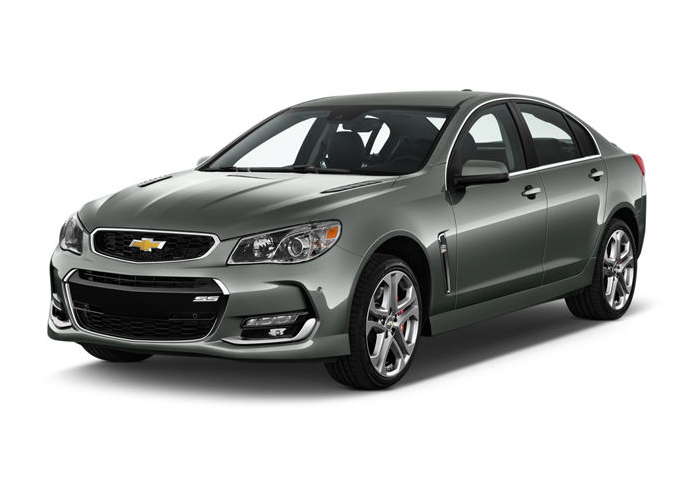 When this happens, you can order the available mats separately and wait for the missing set to become available. Alternatively, you can wait for the set to appear in stock. Refer to the chart below to check on fitment, part numbers, and availability of the floor liners for your vehicle.
Kagu Floor Liners for 2017 Chevy SS
Kagu Floor Liners for 2018-2020 Chevrolet SS
Row
Color
Dimensions
Part number
Price
1st & 2nd
Black
Front:
Length: 26''
Width: 19''
2099M-09-FR4
CHECK PRICE
Black
Rear:
Length: 19''
Width: 19''
1st & 2nd
Black
Front:
Length: 28''
Width: 21''
2099L-09-FR4
CHECK PRICE
Black
Rear:
Length: 20''
Width: 21''
Note, that 3D MAXpider does not offer custom-fit molded floor liners for the Chevrolet SS 2018+ for now. Alternatively, you may be interested in getting semi-universal floor liners by MAXpider. These floor liners are designed to fit more, than one vehicle, and feature channels that will help you trim the mats to make them fit your Chevrolet SS properly.
What to do if you need 3D-shaped floor liners for your Chevy SS, but 3D MAXpider does not carry them?
Even though 3D MAXpider works hard to offer custom floor liners for every US vehicle, sometimes the manufacturing facility does not cope with the increased demand. If you are looking for quality custom-fit floor liners that will catch spills, slush, and dirt, but ones by 3D MAXpider are unavailable at the moment, consider WeatherTech. Yes, we know, that this is a competitor brand. But we value our customers' experience. And, if there is nothing custom we can offer for your SS just yet, we understand, that you will need an alternative. Below is the link that will help you find the part number for the WeatherTech and other quality floor liners that will definitely fit. Also, you may be interested in reading the material where floor liners by 3D MAXpider and WeatherTech are compared.

The Best Protection You Can Get
3D maxpider products provide complete automotive interior carpet protection from mud, dirt, snow and more.