Tesla Model Y Floor Liners by 3D MAXpider
In 2018, numerous Tesla owners proudly claimed that the all-weather floor liners by 3D MAXpider are the best ones for their Teslas. This product became so popular because of many reasons:
precise fit;
perfect protection;
unique triple-layer anti-fatigue structure;
grippy non-slip bottom layer;
premium carbon pattern.
Today 3D MAXpider offers a full set of floor liners for the Tesla Model Y. We know that there is an extremely high demand for them. It is because of their quality, precise fit, and excellent design.
Tesla Model Y 2021-2022

1st & 2nd rows

3D digital design;

Raised edges;

Waterproof.

Tesla Model Y 5-Seat 2020

1st & 2nd rows

Protects from spills;

Easy to clean;

Completely odorless.

Tesla Model Y 2021-2022

1st, 2nd & 3rd rows

Ensure maximum coverage;

Non-skid backing;

Shock and sound absorbent.

Cargo Liner for 2020-2022

Tesla Model Y [Black]

All-weather protection;

Perfect fit;

Multi-layer construction.

Front Cargo Liner 2020-2022

Tesla Model Y [Black]

All-weather protection;

OEM fit;

No smells.

Storage Cargo Liner [Black]

2020-2022 Tesla Model Y

All-weather protection;

OEM fit;

No smells.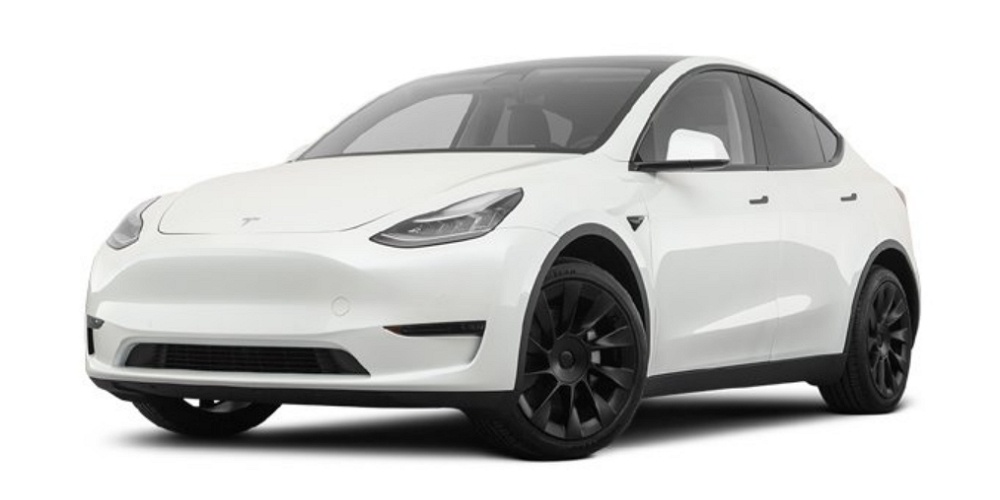 Important fitment details
Note that the front trunk liner (frunk liner), and 1st and 2nd-row floor liners are the same for the 5- and 7-seater Tesla Model Y. However, the shape of the cargo liner differs.
Also, the 3rd row is designed exclusively for the 7-seater model. When placing your order, make sure you are ordering the parts that are guaranteed to fit the Model Y you have.
What makes KAGU floor liners so special?
Unlike many other all-weather floor liners, the 3D MAXpider Kagu series for the Tesla Y offers not only excellent protection and precise fit but also a stylish appearance. These floor liners feature a patented 3-layer structure, that makes them very comfortable:
The upper layer: molded carbon fiber texture that is extremely easy to clean.
Middle layer: foam that makes the driver's footrest when you drive. It minimizes vibration and is extremely comfortable to step on.
The bottom layer features a grippy surface, so Kagu liners do not slip around and stay in place.
3D MAXpider vs OTHER All-Weather Mats
When you look at the other floor liners available for the 2020-2021 Tesla Model Y, you will definitely think that they may look too industrial in the Tesla. Besides, the hard plastic or rubber the other floor mats are made of gets way too slippery, especially when it is wet.
3D Maxpider products provide complete automotive interior carpet protection from mud, dirt, snow, and more.
The KAGU floor liners by 3D MAXpider look and feel like a carpet, even though they are easy to clean. They will not slide around and will provide that luxurious feel due to their multilayer structure. You will never find such a combination of features in the all-weather floor liners offered by the other brands.
Rear Cargo Liner for the Tesla Model Y
Note, that the shape and size of the cargo liner depend on the type of your Model Y (for 5- and 7-seater). The upper cargo liner by 3D MAXpider features additional 2 pieces that are going to cover the rear trunk 'cubbies' located on the sides of the trunk. As you see, no other floor mat brand has offered such a design yet. This and many other aspects make the cargo liner by the 3D MAXpider the best floor liner for the Tesla Model Y.
Floor Liner Options for Tesla Model Y
Name
Coverage
Description
Cabin Liners
1st and 2nd row
Choose 2020 or 2021 model year
2 pieces front;
1 piece rear.
Main Trunk
Upper trunk / main rear trunk
Does not fit a 7-seater
1 large mat + 2 small wing pieces
Frunk
Front trunk
1 piece
Lower rear trunk
(subtrunk)
Lower rear trunk after you lift the trunk lid
2 pieces
Questions and Answers
Q: Will the 2020 floor liners fit the 2021 Tesla Model Y?
A: Overall the mats will fit, yet there is a revised set for the 2021 Mosel Y. You see, for 2021 Tesla made a little change in front, right near the driver's side seat rails. So, the new floor mats fit better in this area (around the seat rails).
---
Q: Can I order floor liners without logos?
A: No, all floor liners by 3D MAXpider come with logos.
---
Q: Will these fit a 7-seater?
A: The majority will fit (front, 2nd row and front trunk liner), however the trunk mat will not fit.
---
Q: How many pieces are in the subtrunk mat?
A: The subtrunk mat is a 2-piece set.
We are sorry that this info was not useful for you!
Let us improve this info!
Tell us how we can improve this info?