Floor Liners for Honda Accord
If you are looking for ultimate floor area protection for your Honda Accord and you do not want your floor mats to be too heavy-duty or commercial, you are welcome to consider 3D MAXpider floor liners. Precisely designed based on the laser measurements, these floor liners perfectly fit the floor area, and raised edges will not allow moisture, slush, melted snow or spilled drinks get and damage the factory flooring of your Accord.
3D Maxpider floor liners look classy and are available in 3 colors: gray, black and tan to match the interior of your Honda. We understand, that too rugged-looking heavy-duty floor liners will not look right in the Honda Accord, that's why we offer 2 solutions that will look and perform right:
Kagu floor mats
Classic floor liners
If you are looking for the floor protection solution that is easy to clean and that has rubber surface, look no further than Honda Accord KAGU floor liners. These mats feature carbon fiber pattern and are easy to clean and wash, just like any rubber floor liners. If you are looking for that OE look for your vehicle's interior and really like the look of carpet floor mats, but would like to get better protection than the factory mats provide, think of Classic 3D floor liners. These floor liners also feature raides lips, just like KAGU floor liners, but have carpet layer on top. This combination allows keeping the spills, moisture and dirt inside and mats are carpet. So, this is an ultimate combination of excellent protection and factory look for your Honda Accord interior.
Honda Accord 3D MAXpider liners: 5 Facts
3D MAXpider products are odourless, non-toxic and do not contain any chemicals that fall under Prop 65 Warning.
All floor liners by 3D MAXpider are molded and feature raised lips for ultimate protection.
Honda Accord floor liners by 3D MAXpider are easy to clean and install.
3D MAXpider floor liners for the Honda Accord use factory retention devices to install, and additional velcro on the back side to prevent from sliding.
3D MAXpider floor liners are designed based on precise laser measurements, and are guaranteed to fit your Honda Accord perfectly.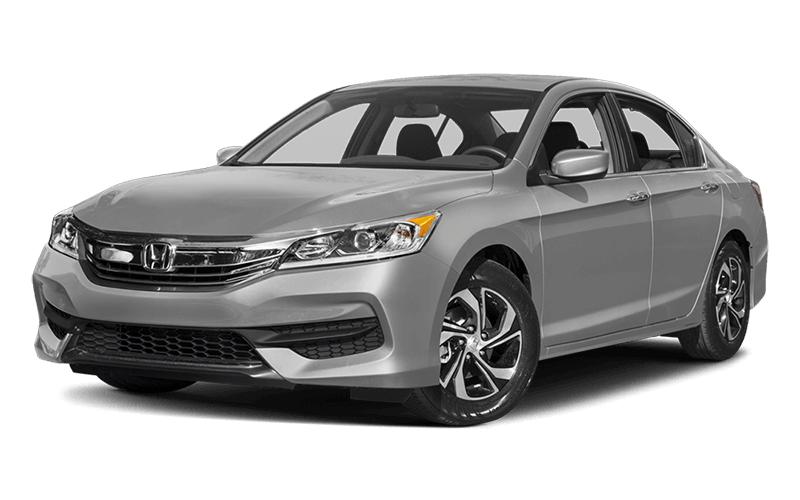 Honda Accord: History & Interesting Facts
In 1998, Honda split production of the Accord for 3 different markets: Japanese, European, North American.
As of 1999, the Honda Accord wagon was discontinued for North America, and as of 2000, Honda Accord coupe became unavailable in Japan.
2002 was the last production year for the 6th-generation Honda Accord.
In 2003, Honda Accord was nominated the Car of the Year in Japan. It was its record, as it gained award the 3rd time in a row.
In 2004, Honda proudly advertised the upgraded Euro R trim level of the Accord for the Japanese market. It produced the output of 220 hp.
For 2005, the performance version of the European Accord, the Type S. It was equipped with a K24 engine that featured output of 190 hp.
For 2006, the Honda Accord for Japan and Europe looked identical, while the models for the North America looked different.
2007 was the last model year for the seventh generation of the Honda Accord.
In 2008, Honda marketed their Accord as the Honda Accord Europe for New Zealand and Australia.
In 2009, Chinese Honda plant started assembly of the Accord and it was the first year when they sold it there as the Honda Spirior.
In 2010, Honda introduced a fastback version of the Accord, which was marketed in the North America as the Honda Crosstour.
The 2012 Honda Accord gained Top Safety Pick award in the USA with "Good" safety rating in the series of strength tests.
In 2011, National Highway Traffic Safety Administration awarded the American Honda Accord Sedan with 5 stars after conducting a series of safety tests.
As of 2013, the Honda Accord became available in Malaysia as the Proton Perdana and was used by the government officials.
In 2014, Honda announced that the Accord was the first vehicle in the carmaker's history that was completely developed under the supervision and administration of the Honda CEO Takanobu Ito.
As of 2015, the Honda Accord has been officially exported to Near and Middle East, China and Africa.
In 2016, the Honda Accord was refreshed and gained certain cosmetic changes (grille upgrade, different front fascia and all-new lighting, both headlights and tail lights).
As of 2017, the Sport trim level of the Honda Accord gained LED daytime running lights (DRLs) and LED fog lights.
In 2018, the Honda Accord debuted in its tenth generation, and the same year was selected both American and Canadian Car of the Year.
Floor Liners for Honda Accord – Reviews
Floor Liners for Honda Accord
Average rating:
7 reviews
Aug 1, 2021
I have a small kid, and tried lot of floor mats. Yours fit perfectly, so even when my son spills Cola, it stays in the mat and will not spill all the way round

Thank you guys!
Aug 14, 2020
I was lucky to grab a full set of your floor liners in gray, as they are usually sold out. So, I had to order them on Amazon and wait for 2 weeks or so. Well, now I have great floor liners. In grey, they never look too dusty.
Aug 10, 2020
I had OEM Honda floor mats when I bought my Accord. I don't like their shape, as stock mats are flat. So, I went to Accord forum and saw a lot of greta reviews and decided to give them a try. Well, these mats are just awesome.
Feb 23, 2020
I love your Kagu liners for the Honda Accord! The best rubber mats I've ever had. Great job!
Nov 10, 2019
I purchased your kagu floor mats and am very happy with them.
May 1, 2019
I purchased these carbon fiber mats for my Honda Accord Hybrid and think they are really nice looking mats. I have the mats about 3 years...cannot find my receipt. They look great!
Sep 27, 2018
I am satisfied with my Kagu mats. I bought beige mats and I must say I bought them because of the price. Before, I considered WeatherTech mats. But since they do not give discounts, I decided to try out 3d kagu mats. They look great and do not look too heavy duty in my Accord. For now, I am pleased with what I've got.