When is it Time to Replace Your Floor Mats?
Floor mats protect the interior of your vehicle from all kinds of dirt, muck and grime. There is a variety of great floor mats available for almost every car, truck and SUV. Though, we can divide all mats into 3 main types to choose from. We hope, this will help you select your perfect floor mats that will meet your needs and expectations.
Main Types of Floor Mats
Carpet Floor Mats

These mats come with a variety of vehicles from the factory. Such mats mats are for you in case you are looking for function combined with a big scoop of lavishness.
Carpet floor mats come in different styles, and offer soft and cozy feel, luxury touch and certain other benefits.
If you are willing to have the softest and the most comfortable carpet floor mats for your vehicle, it's better to pick ones with a higher pile, as such carpet will provide the most comfy underfoot feeling.
Carpet floor mats offer great protection for the factory floor area, but, depending on climate, this floor mat option might not be suitable.
Rubber Floor Mats

Floor mats made of rubber are the most durable all-weather selection. They come in many different styles and colors and are available with different patterns. Rubber mats will protect your vehicle better, than any other material options. Though, rubber mats are available in different construction types and that is something you may be interested in.
Thick rubber mats with ridges will hold a large amount of water, sleet, mud, dirt grass clippings, slush, and snow. So, they offer better protection for the floor area and interior of your car, truck or SUV.
Some rubber floor mats feature universal fitment. This means that the mats have to be trimmed to better align with the floor area of your vehicle.
Fashion Floor Mats

Fashion floor mats are designed for those, who enjoy to easily change the look and feel of their interior design in order to provide personalization.
Fashion mats are the car mats that protect the floor area just like every type of floor mats. Still, they are customizable.
Fashion car mats are a great option for you, if you wish to are willing to reveal your personality, show off team pride, have a name or symbol connected to your favourite character, etc.
Many aftermarket fashion floor mats can be equipped with other personalized car accessories, so that you can transform your car, truck or SUV into the real statement-maker.
3 Reasons to Replace Floor Mats
Your vehicle appears to be Full of Dirt
Dust, weather elements, contaminants are brought into a vehicle whenever you or someone else gets into the vehicle, and these particles get right on your floor mats. Sure thing, you clean, vacuum and wash your mats from time to time. Yet, these contaminants keep penetrating into the surface of your mats. As a result, the mats get discolored, look downright filthy, and even worse, the bacteria and allergen laden.

If you tend to spill beverages or coffee in the vehicle due to your daily rhythm, it is a must to get replacement mats to protect your vehicle and keep the resale value high. In this case, look at your floor mats. If they are full of dirt and you feel, you are unable to clean them properly, it is a good idea to consider new mats.
Normal Wear and Tear
When it comes to the cars, people are real creators of their habits. Just think: you normally sit in the same position, locate your mirrors as you need, and even put your feet in the same position. When you put you feet in the same spots, the floor mats usually wear faster in these areas. As a result, you will notice signs of wear or even holes.
This may not seem like a big deal, though when water and spills gets on the carpet through the holes and stain the carpeting, the mats become totally ineffective.
Durability of your Floor Mats
When you select floor mats, think of the conditions you live in. If you drive from home to office and live in the city, you can pick almost any floor mats you like. If the roads you drive are pretty dirty and you normally take a lot of dirt onto your vehicle, it's better to go with all-weather floor liners. Also note the climate you live in, since if the mats are exposed to sunny weather, they wear different from the mats that are used in the areas with frequent rains and snows.

So, you are welcome to select from a variety of materials to choose from, considering the conditions you live and drive in. Many floor mats are made waterproof, so you when they catch spills and dirt, you can simply remove them, hose off and put back into the vehicle. Note, that mats made of vinyl and rubber normally last longer, than the traditional carpet floor mats.
We are sorry that this info was not useful for you!
Let us improve this info!
Tell us how we can improve this info?
---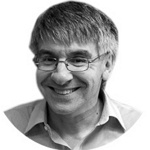 Jade is a technical writer and consultant at Floor-Liners.com. We know him as a person who can make anything work!
Hi is a fan of trucks and off-road, and his daily driver is Toyota Tundra with aftermarket U-bar headlights.
Jade is enthusiastic about car mods and never misses a chance to learn something new, so you can meet him at SEMA and other car well-known US automotive events.
Frequently Asked Questions