Tesla Model 3 Smoked Headlights
Many aftermarket headlight manufacturers offer custom headlights with smoked lenses. Such lights are a direct replacement for OEM headlight assemblies.
However, at the moment it's hard to find quality aftermarket headlights for the Tesla Model 3. So, many owners have their headlights smoked by themselves or in a shop.

How to tint headlights?
There are 2 possible ways to get the exterior lenses of your headlights smoked. You can either add a wrap on the outer side of the headlights or have the polycarbonate lenses airbrushed from the inside.
What kind of smoked headlights is better?
Well, both are good. Yet, different car owners have different preferences: some say, that the headlight wrap looks great, some think that getting lenses painted is a better option.
It's fair to say, that if you get the lenses wrapped, you can remove the tint in some time and get clear lenses again. But, if you have the headlights painted, it will be hard to remove this paint if you wish to. So, it's up to you to decide, what kind of smoked headlights is the best option for your Model 3.
What headlight wrap is the best for the Model 3?
We will provide several options for you to consider. Each of them has its pros and cons. Yet, these 5 are considered the best headlight tint kits for the Tesla Model 3.
Product
Colors & Designs
Specs & Features
Xpel Headlight and Fog Light Protection Kit
Available in 3 colors:
VLT 25%
VLT 35%
VLT 50%
PVT with scratch-resistant coating;
Easy to install and remove;
Optically clear adhesive;
Made in USA.
WLKE Headlight Tint & Protect Wrap
Available in 2 colors:
light smoke;
dark smoke.
TPU material;
Shaped to fit Tesla Model 3;
Anti-scratch.
BlingLights Headlight Overlay Film
Is available in 1 color: medium smoked
Headlight and fog light protection;
Fits Tesla 3 and Model Y;
Does not discolor or bubble with time.
SlikMod Pre-Cut Headlight Tint
Available in 2 colors:
VLT 20% (dark smoke)
VLT 35% (light smoke)

Available in 3 designs:
Fog light & headlight;
Headlight eyelid;
Fog light.
Made of vinyl;
Pre-cut for exact kit and easy installation;
For headlights and fog lights.
Bogar Headlight Tint
Available in dark smoke only

5 designs for the Model 3:
Full kit;
Headlight eyelid;
Fog lights;
Side markers;
Taillights.
Impacts light output;
Adds blacked out look;
Comes with a spare set if something goes wrong during the installation.
We are sorry that this info was not useful for you!
Let us improve this info!
Tell us how we can improve this info?
---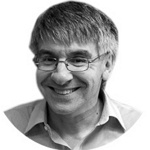 Jade is a technical writer and consultant at Floor-Liners.com. We know him as a person who can make anything work!
Hi is a fan of trucks and off-road, and his daily driver is Toyota Tundra with aftermarket U-bar headlights.
Jade is enthusiastic about car mods and never misses a chance to learn something new, so you can meet him at SEMA and other car well-known US automotive events.