Rayfun Steering Wheel Spinners
If you are looking for a personal driving assistant, look no further than a silicone steering wheel knob by Rayfun. This accessory is extremely easy to set up and use.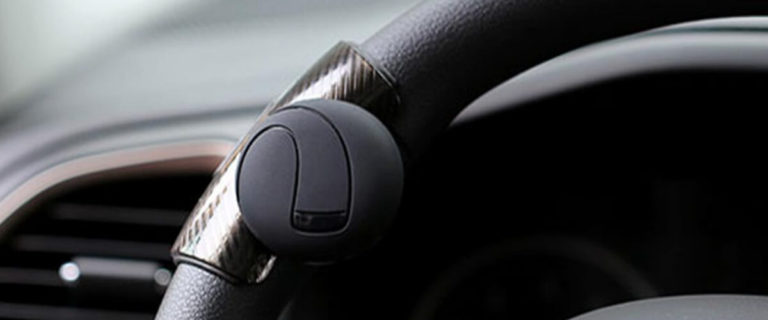 Materials
★ Rayfun is made of premium-quality materials using the latest equipment. Besides, the manufacturer uses CAD laser design technology in order to create the perfect shape of the product that will last.
★ Metal C-shape part that attaches to the steering wheel.
★ Round piece is made of ABS plastic, as it is extremely durable and resistant to corrosion, temperatures, and impact.
★ Silicone coverage ensures a unique driving experience, excellent grip and soft touch.
★ Premium quality materials are designed to last.

Rayfun Steering Wheel Spinners
East set up
It is extremely easy to install a silicone steering wheel knob by Rayfun. Just open the C-ring and pop it on the steering wheel. It is recommended to install the Rayfun steering wheel accessories directly on the wheel, without the wheel cover installed. This is just another safety recommendation from the experts at Rayfun.
Fitment Questions
Rayfun steering wheel knob is universal, and it is designed to work great with the steering wheel of any US-built car, truck or SUV. This is a universal product that has been tested on hundreds of vehicles by 2022, and is known to work great with any of them.
Warranty
Every steering wheel spinner by Rayfun is backed up by 12-months warranty. Besides, the manufacturer accepts easy and hassle-free return programs. So, if you do not like the product, you can easily return it and get your money back.
Why Buy a Steering Wheel Spinner?
Well, this device is extremely popular among semi-truck drivers, tractor drivers, etc.
✔ Steering wheel knob is designed for relaxed steering with a single hand. So, you can keep a hold of the wheel and enjoy smooth maneuverability without extra effort.
✔ Helps to maneuver in small spaces. Steering wheel knob will be of help in situations, where every inch matters. So, if you need help moving a car or truck around a parking lot or other areas with very limited space, you will definitely enjoy this device.
✔ Helps to drive on unpaved, narrow roads and easier cope with frequent U-turns. So, if you live in an area that has such road conditions, you will definitely benefit from adding a wheel spinner on your steering wheel.
✔ Helps people with health issues, trauma or disabilities. There are so many reasons why one may need to use only one hand while driving. Again, no one is fully protected against trauma and disabilities.

Rayfun Steering Wheel Spinners
We are sorry that this info was not useful for you!
Let us improve this info!
Tell us how we can improve this info?
---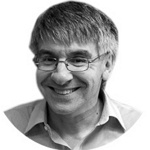 Jade is a technical writer and consultant at Floor-Liners.com. We know him as a person who can make anything work!
Hi is a fan of trucks and off-road, and his daily driver is Toyota Tundra with aftermarket U-bar headlights.
Jade is enthusiastic about car mods and never misses a chance to learn something new, so you can meet him at SEMA and other car well-known US automotive events.