Aftermarket Car Parts vs OEM
If you are in the market for car parts, you may be wondering whether to buy OEM or aftermarket parts. Both have their pros and cons, so it is important to understand them before making a decision. Let's take a look at some of the key differences between OEM and aftermarket car parts.

Key differences
OEM parts are made by the same manufacturer that made the parts for your car. That means they are designed to fit your car perfectly and should work just as well as the original parts. Aftermarket parts are made by other companies, so they may not always fit as well or work as well as OEM parts. However, aftermarket parts are often cheaper than OEM parts, so they may be a good option if you are on a budget.
Another key difference between OEM and aftermarket parts is warranty coverage. Most OEM parts come with a manufacturer's warranty, while most aftermarket parts do not. That means if something goes wrong with an OEM part, you may be able to get it replaced for free. With an aftermarket part, you will likely have to pay for any repairs or replacements yourself.
What to buy?
So, which type of car part should you buy? It really depends on your needs and budget. If you need a part that is guaranteed to fit and work well, then OEM is the way to go. If you are on a budget and don't mind taking a bit of a risk, then aftermarket parts may be a good option. Ultimately, the decision is up to you!
Professional advice
When purchasing aftermarket car parts, make sure to check the reviews about the manufacturer and see, how long the company is in the market. ACDelco, Austosaver88, Denso, and some other brands are known for their quality aftermarket car parts. Plus, their products are covered by the manufacturer's warranty. If you are looking to purchase parts and accessories from the less popular brands, see, what warranty they offer in case you need to replace the product.
We are sorry that this info was not useful for you!
Let us improve this info!
Tell us how we can improve this info?
---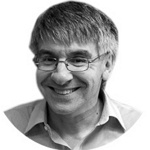 Jade is a technical writer and consultant at Floor-Liners.com. We know him as a person who can make anything work!
Hi is a fan of trucks and off-road, and his daily driver is Toyota Tundra with aftermarket U-bar headlights.
Jade is enthusiastic about car mods and never misses a chance to learn something new, so you can meet him at SEMA and other car well-known US automotive events.